Get Help from the Library
Kentfield Campus
Learning Resource Center, 2nd Floor
415.485.9656
Spring Semester Hours:

Mon-Thurs: 8 am - 8 pm
Fri: 8 am - 2 pm
Weekends: Closed

Librarian Research Help:
Mon-Thur: 8 am - 8 pm
Fri: 9 am - 2 pm

Indian
Valley Campus
Bdg 27 (Main Building), Room 124
415.883.2211 Ext. 8505
Spring Semester Hours:
Mon, Tues: 10 am - 6 pm

Wed, Thurs: 8 am - 4 pm

Weekends: Closed




Librarian Research Help:


Mon-Thur: 10 am - 2 pm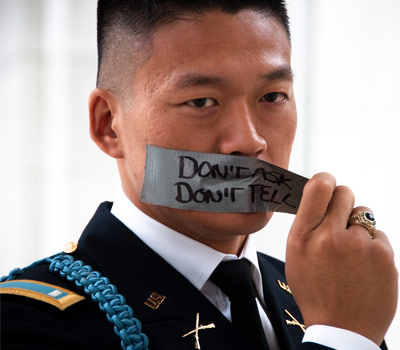 Update: It looks Dan Choi continues to perform acts of civil diobedience, such as a few years ago in Russia, where he joined an LGBT Pride parade that was illegal. Here's more about his life after Don't Ask Don't Tell was repealed.
This guide will help you do research for Essay 2: Obedience and Resistance. At the end of the session today, I hope you'll:
Explain what a database is and tell how it's different from a website
Understand what SuperSearch is and know how to use it
Name the best specific databases for your research and know how to use them
Feel comfortable in the library and feel welcome to more help
Examples of civil disobedience:
Many examples from Wikipedia (Wikipedia is a good starting point, but it only a starting point!)
When you choose your social movement, note these facts, the classic "W"s of journalism:
who (who were the main people)
what (what were they protesting? What did they do?)
where (where did it happen?)
when (when did it happen?)
why (Why did it start? Why did it end?)
Below is the assignment from Professor Sheofsky.
Get Help with Writing & Learning
COM Library can help with research. Need help with writing and other aspects of your project? The Learning Resources Center is ready to help!
David Patterson
Contact Info
(415) 457-8811, extension 7869
david.patterson@marin.edu